Hey my friend, 
It's currently 4:23 in the morning where I
live in Bangor Maine USA… 
And sleep is eluding me better than
a cat that's trying to avoid getting a flea bath. 
I just wanted to reach out to you.
So many people are having a hard time with recent 
events related to the pandemic… 
I almost feel like an asshole even mentioning the big CVID in this email,

But I see more and more lasting effects of it both in people
that can go out in public and in folks that work from home
online, and many others who are quarantined themselves because
they are high risk. 
I mean hell, I am one of them. NOW I am not
saying that for sympathy. 
I am telling you that I can totally
relate to what you may be going through… 
I've talked to my fellow online marketers- We meet
once a week for a virtual beer or two and a chat.  
We are seeing a lot of our fellow online peers getting 
more and more stressed…. 
I mean, the whole idea of this work from home or
online marketing was to get the freedom lifestyle and or travel,
right? 
Well now any events that were planned are a no go… 
And it was nice just to have the option to go to events… 
Guess it's like the old song lyric 
"Don't know whatcha got til it's gone"… 
I've been on quarantine since March because if I get
the big CVID it will be a trip to the ICU at best due to my
underlying health issues,,,at worst it'd be dirt nap time for
this kid. 
Don't get me wrong- I am blessed- my full time online
marketing has saved my ass making it so that I CAN stay home
during all this crazy….
I still go out and do a bit of stuff…
I order my groceries and meds from
Walmart and go pick them up…it's a nice drive through a pretty
part of town… 
I see a few select friends who are careful and
do all the must do to stay safe…
I  go visit my dad and bonus
mom in person about once a week… 
but it's just not the same. 
I got to thinking and watching when I do go out in public during
"normal people" hours of the day. 
I noticed a couple of things.

1) people very rarely even acknowledge one another any more.

Which is strange in my part of the US because Mainers are known
to say hi to anyone and everyone- even the "folks from away" 
2) They seem either hurried and annoyed that they have to take
certain precautions or they are very very stressed about being
out in public… 
I mean I saw one lil old lady have a panic
attack while sitting waiting at the pharmacy for her meds… She
was shit scared that she'd get IT. 
I also noticed that I started feeling more anxious about being 
around what would be considered
normal amounts of people – 
like if I have to go into a gas
station or grocery store…. 
It is affecting everyone everywhere… 
So I just wanted to reach out and let you know that whether 
you are or are not in lockdown-  
I got you. I get it. I want to help best I can and hopefully
the rest of this letter will do just that.
Lockdown or no lockdown the fact of the matter does not change …

When you work for yourself online- part or full time it can be
stressful.  
If you're a part time online marketer it's stressful
balancing your job, family time, and online time in equal
measure. 
If you are a full time online marketer like I am, it's
the "Groundhog's Day" effect… After a while all the days run
together. 
You get up and do your income producing activities,
create content, and all that, network your business on the big FB… 
But then it's time to "watch paint dry" 
check your email over and over
to see how your last email did or to keep an eye on
commissions… 
I know I just painted a pretty bleak picture but
what I am telling you is that it is totally doable! 
Here is what helped me and I hope it helps you 
1) Take care of YOU first! You might cry "BS" at this being first on the list… 
especially coming from me, the guy who cannot sleep but
I assure you- it's worth it!
First thing in the day go get your head and body
right- whatever that means for you.  
Get your walk, weight
lifting, meditation, coffee and birdwatching, or whatever under
your belt so that you can feel the best as possible.
Here is where my desk used to be and now it's a mini gym 🙂

2) Set up a routine and stick with it. 
It could look something like this one that's similar to one I use 
a) advertise your business however you're doing it.Get that done
and out of the way asap. 
b) send an email broadcast to your list or contact your subscribers/
customers/distributors/teammates in whatever way that you do 
c) take frequent water and stretching breaks-  
d) keep in touch with others in your niche/workspace of
online marketing-  
Such as meetup on fb or in a zoom once a week
just to have the chance to talk shop and network with those who
are in the same wheelhouse as you and really get what you're
going through… 
e) keep in touch with friends and family from the offline world. 
Humans are social creatures and need to feel
and stay connected to their family and friends! 
f) schedule 20-30 minute non online time at least twice every 8 hours 
to save your sanity. it can be walking, netflix, reading a non work book-
whatever.
g) go do something FUN while still being CVID safe and all that!
Most importantly- remember that this too shall pass. Just plan the work
and work the plan – both in your business and in your "offline" life/fun.
Pretty soon we'll look back on scenes like this one from my new at home
"anti CVID office" and we'll just chuckle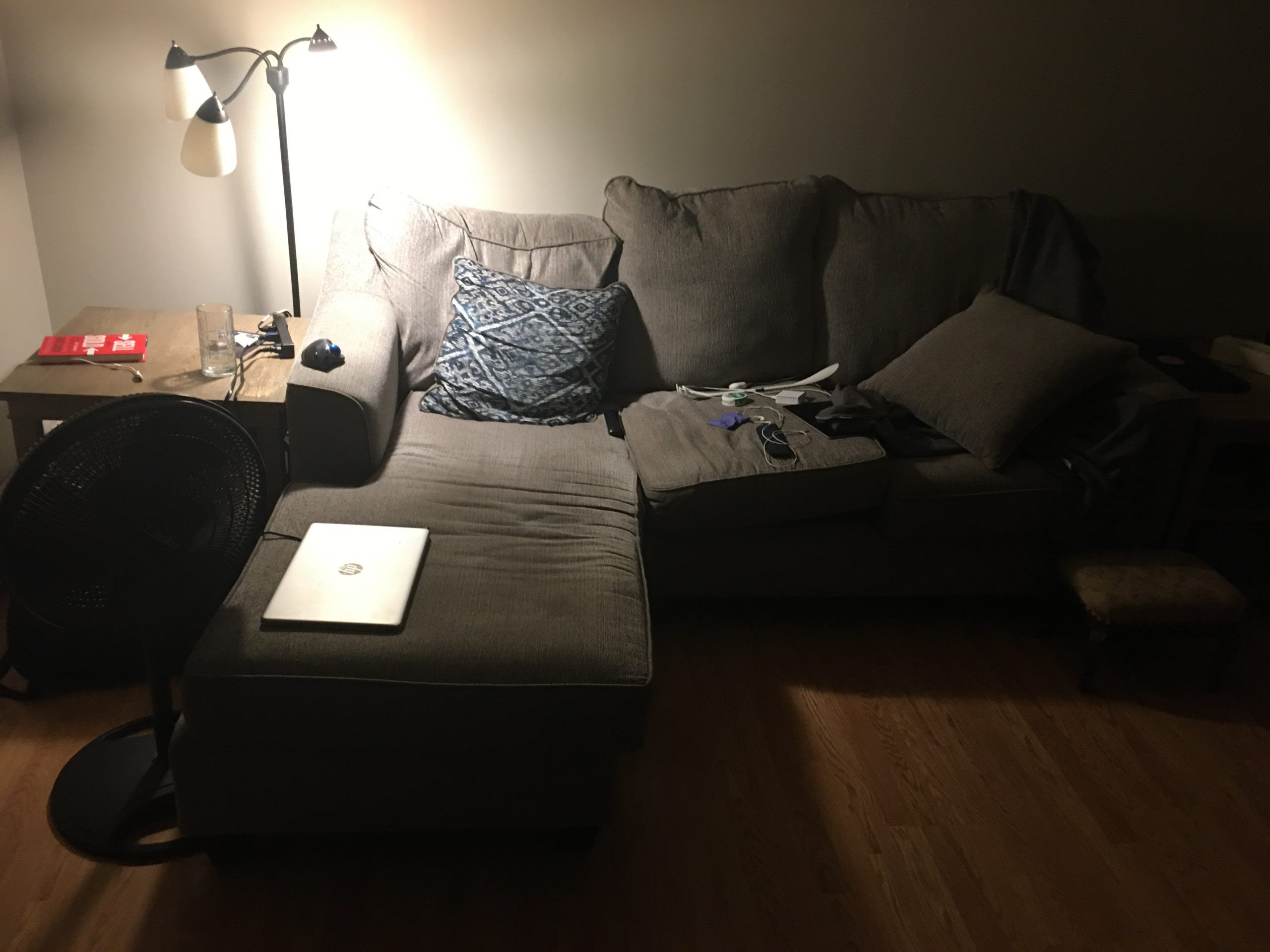 We'll be laughing our asses off at some event together drinking 
umbrella drinks in Cabo talking about how crazy 2020 was.
That is what I truly believe in the depths of my heart and mind my friend.
I believe that this will pass, and I believe that you can get through it too.
Well, it is now 5:27 now when I'm concluding my letter to you, so, I guess
I'll bid you a good day or night, and try to go get some sleep.
Much Love,
Your Friend And Partner (whether you knew it or not)
Seely Clark IV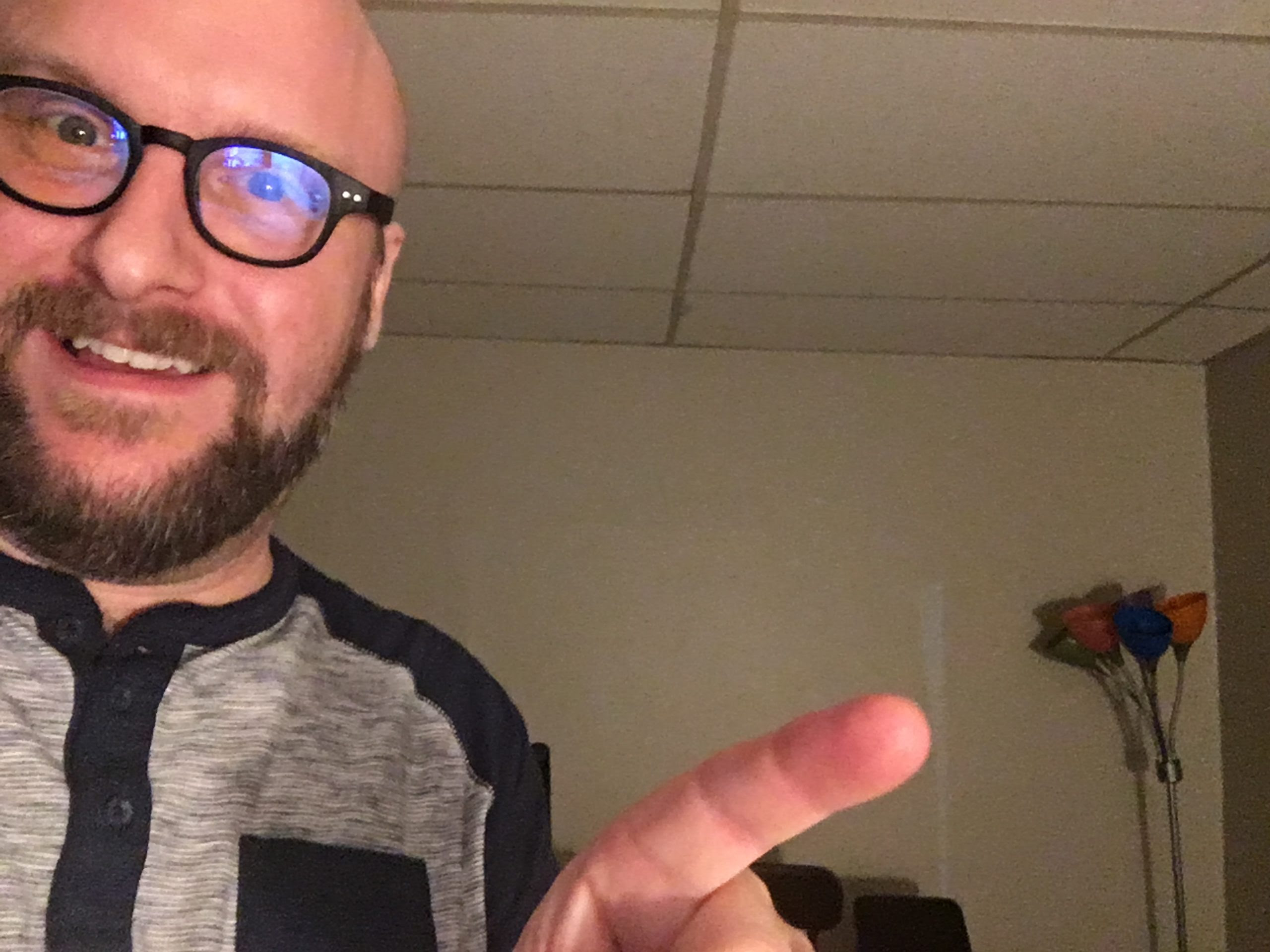 (Shameless 4:21 am real world Seely Clark glamour shot!)
P.S. If your stuck on something or need help with anything
marketing related just reply to this email /post
and I'll do the best I can to help you.